Welcome to the GHOSTLYFE!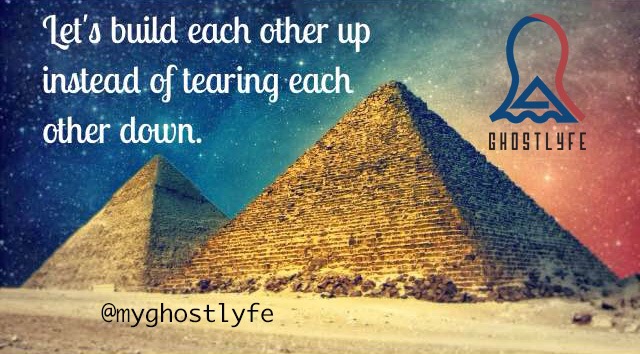 INSPIRE PERSONAL GROWTH!
Welcome to the GHOSTLYFE blog!  Please, join in building a community of support and inspiration.
The mission of G.H.O.S.T.L.Y.F.E. is to become a Universal symbol of inspiration! Every human on this earth has unimaginable potential and creativity.
We all have amazing creative gifts to share with each other. So many just need a little nudge, push, or inspiration in the right direction. G.H.O.S.T.L.Y.F.E. is a community that does just that.
Join in on open forums where people from all walks of life can share their successes and failures. Keeping positive attitudes and vibes with the intention of building each other up!
Visit GHOSTLYFE blog! or TESTIMONIAL
Comment, Blog, Share!
Rise and thrive together!!